Alumni
We have been very encouraged this year by the number of former pupils who responded to a Facebook request as we aim to inspire our current pupils and show them that there are so many possibilities ahead for them. If you haven't already done so, it would be great if you were willing to join the St George's Past and Present Pupils Group on Linkedin
https://www.linkedin.com/groups/13729030/
In 2022, former pupils have started visiting lessons to talk to our pupils about their career journeys - and we would love to have more visits!
Psalm 32 : "I will instruct you and teach you in the way you should go."
We have former pupils working in almost every field. Professions include teaching, nursing, working in the film industry, writing, biochemistry, armed services, a jockey, artist, gardener, IT specialists and many many more. We will be adding some of our former pupils' stories and we hope that it will inspire the next generation of St Georgians.
The St Georgian publication from the 1920s to early 1970s records a number of famous former pupils.
Sir William (Bill) Jordan, High Commissioner for New Zealand was a former Old Boy, and President of the Old Boys' Association in the 1940s. His Wikipedia page can be found here: https://en.wikipedia.org/wiki/Bill_Jordan_(politician)
Hannen Swaffer, the distinguished journalist was an Old Boy of St George's and wrote to The Georgian in early 1930. He wrote, tongue in cheek : "I went to what was called St George's Middle Class School. I seem to remember two halves of the school, one meant for the unfortunate working class, who, I suppose, were not middle class. I remember they used to attack us with snowballs in the winter." He also remembered a monitor called Randolph who he described as looking like Apollo. He was not with the school very long, before going on to Stroud Green Grammar School in London.
https://en.wikipedia.org/wiki/Hannen_Swaffer
Brigadier Vernon Smith joined the school in 1907 and left around 1911. A Ramsgate boy, though born in India to a military family, he had a very successful military career of his own. He came back to visit the school Sports Day whilst a Captain in the 3rd Sikh Pioneers and 7th Rajput Regiment and later married while in India. His promotion to Brigadier-General caused a half-day holiday for the school boys! He attended a number of other school events, including the Old Boys' Meal in 1949 and 1950. He also provided a silver cup for Sports Day, from 1920 and provided medals on other Sports Days, such as in 1931 and again in 1949.
More recent alumni include:
Guy Addington MBE
Royal National Lifeboat Institution (RNLI) volunteer and staff member Guy Addington, from Margate, was recognised in Her Majesty The Queen's Birthday Honours 2022 for his role in helping the charity save lives at sea.
Guy was awarded The Most Excellent Order of the British Empire (MBE) for his extraordinary contributions and service to people across Kent and the country.
An RNLI Water Safety Lead in the South East and a volunteer helm at RNLI Margate Lifeboat Station, Guy Addington has done vital work and made a significant difference in Kent's community and the charity that saves lives at sea.
Guy joined the RNLI in 1994 as soon as he turned 17, following in the footsteps of his father and grandfather. 27 years later, he was awarded MBE in recognition of his efforts in saving lives at sea as both a crew member and in his staff role as water safety lead for the southeast.
'Doc' Atherton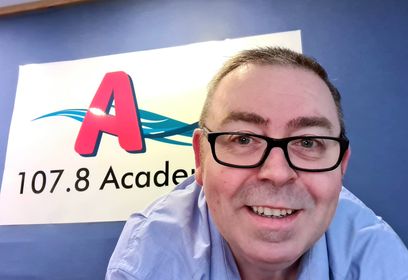 "I was in Winchester House from 1984 to 1989. I left to do 6th form and A-Levels at Chatham House because the 6th form at St. Georges had been closed & I went on to Christchurch College to do a degree in music and eventually had a career in Radio".
Students should be encouraged to chase their dreams.
When I was at St. Georges, it was just expected that you would go into either perhaps a trade or shop work as that had been the norm although the teachers were always very encouraging. I am sure that today's teachers still are!
Doc is a Company Director of Academy FM Thanet, a local community
radio station in East Kent. He is also a trustee of the Academy FM
Thanet trust, the charity which operates Academy FM Thanet and
also a presenter on Academy FM Thanet.

He previously worked in a variety of presentation roles including
INVICTA FM (now Heart FM Kent), KMFM, TLR, CTFM, Neptune
Radio, Classic Gold, Hong Kong Commercial Broadcasting and
RTHK Radio 3 (Hong Kong) presenting both programmes and/or
working as a correspondent in a journalistic capacity.
James Barnes-Miller
James Barnes-Miller left St George's in 2005 and was a member of Rochester House. (His twin brother Oliver was in Salisbury). He left St George's and joined EKC for years 12 and 13. While on holiday with friends in Bulgaria in 2010 he first tried snowboarding. On another snowboarding holiday in The Netherlands, James met para snowboarder and future PyeongChang 2018 teammate Owen Pick who encouraged him to get in contact with the British Parasnowsport team.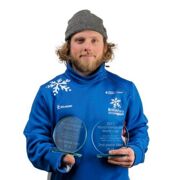 In 2017 James finished fourth in snowboard cross at the World Championships in Big White, Canada – his debut at that level.
James became the first snowboarder to represent Great Britain at the Paralympic Games when he left the gate for his snowboard cross qualification run at PyeongChang 2018. James ultimately finished seventh in the snowboard cross SB-UL and tenth in the banked slalom.
At the delayed 2021 World Championships in Lillehammer, James was one of the standout performers, winning two individual medals, a silver and a bronze in the snowboard cross and banked slalom events as well as a bronze in the team snowboard cross event
Born without a right hand, James has worked for the UK Ministry of Defence as a casualty role-play actor, helping train soldiers in field surgery and trauma first aid. He competes in the Upper Limb Impaired category.
He took part in the 2022 Paralympics, finishing in 5th place.
Hannah Bentley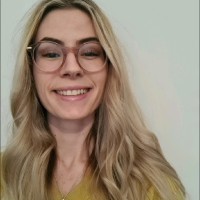 My name is Hannah Bentley, I attended St George's School between 2003-2008, then joined the sixth form from 2008-2010. It still feels like yesterday and you can believe your elders when they say it really is the best time of their lives (I will explain my perspective as to why that is later in the blurb).
I left St George's with three As and one B at A-Levels and went on to a London Law school and graduated with a 1st class honours degree. Sounds impressive doesn't it! However, my education was quite the mountain hike (more info later on the challenges I faced). I was always a capable student, but it wasn't until I got to 17 years old and realised that I was in control of what I learnt and at what speed. I realised I much preferred self-learning, and used the classroom to answer the questions I had on the topic, not wait to be told an answer I didn't know the question to. I wish I learnt this sooner, and I wish I learnt where the library was sooner! My top tip is, find out how you like to learn and exploit it.
You can do this by complete a learning style quiz here: http://www.educationplanner.org/students/self-assessments/learning-styles-quiz.shtml it will help give you insight into your best learning style (because we don't all learnt he same way!). I learn by reading myself, I do not take in information if someone is trying to explain it to me, or by given visuals. I need a quiet room, by myself, with google open reading different online books or Wikipedia.
I was previously Head of Corporate and Portfolio Assurance in a Government Agency but am now in the position of Head of Assurance at National Grid. I am now 30 and recognised as integrated assurance expert within regulated industries. What this means is, I provide independent insight, to leaders, so they can make informed choices (my purpose statement).
I identified really early on that it is super important to be able to articulate your purpose. It's something you can start working on now. You can google things like Simon Sineck 'why' to help work your own out. This can really help, because it doesn't really matter 'what' you decide to do, so long as it aligns to your purpose, your 'why'.
For me, I have always taken pride from researching, assessing, collating different views and putting it through the filters in my brain, and presenting the information in a way which influences change for the better. That's where my purpose statement comes from and that is what lead me to become an expert in providing assurance.
As with purpose, I found it really helpful to identify my core values, and make sure the choices I make, are aligned to these values. Similar to purpose, it gives a sense of belonging to everything you do if you consciously consider them. A value is a strong belief, or tendency, where a part of your soul is invested in its meaning. You can google Brene Brown, 'Values' to see a long list of values which are out there to grab! My values include:
To be an egalitarian. You are probably familiar with the term: equality. Equality means that everyone gets equal opportunities. So for instance, if there was a requirement for people to be able to see over a fence to watch the football match everyone would be given the same size box. The problem I find with equality is it doesn't acknowledge that different people might need different size boxes, or different shapes etc. if you had 3 people, who were all different heights, the same size box would mean that perhaps one of them could see over, but not all 3. In my eyes, that is unacceptable.
More suited to my belief system is the value of egalitarian, which would provide different options to look over the fence. Perhaps a trampoline, or even a helicopter ride, or even no box at all! This value means that I, other individuals and organisations, who hold this value, actively consider and assess the diverse potential requirements of all the people they touch, and base our choices on the most egalitarian option.
If I think back to where this value comes from for me, I think it comes from my childhood. I never really learnt to read or write properly, until just before I joined secondary school. I was also in assisted learning classes for most of my childhood. Turns out, I never really required extra support with my learning, I was just a couple of years behind some of my peers because my parents didn't have the time to do homework with me outside of school (we did lots of other things instead! And that is ok). I needed a slightly different sized 'box' for a few years, to help me reach my true potential. I am grateful for the extra support I was given.
To summarise, my 'top tips' for today's students are:
Educate yourself on how you like to learn: and exploit that strength! Take control of your learning and make it work for you. Share this information with your teachers, so they can help tailor their approach if need be. School is for you and should not be done to you!
Explore your purpose: what makes you tick… what do you like to give back… your WHY. Link all your choices back to this and you will always be on track.
Define and wear your values on your sleave… stay true to them, share them, make choices based on them and you'll always belong.
Don't get too caught up in the 'what you are going to do' or the 'how you will get there' … spend some time working out what really drives you at your core, speak to your peers and your teachers, then decide how and what you can do to get there (if you only come up with 3 options, ask more people, there are usually at least half a dozen!).
Sean Bone-Knell
Sean Bone-Knell, who left St George's in 1983 was awarded the Queen's Fire Service Medal in the Birthday Honours List in October 2020.
He began his career as a 19-year-old in 1986, joining Kent Fire and Rescue Service (KFRS) two years after being told he had missed the window to apply, and began his path to the top in Thanet where he served for seven years.
He then went on to work right across Kent at the stations of Medway (now Chatham), Canterbury and Dover and then Maidstone HQ during his leadership years.
In 2019, he was honoured for his long service to the county when presented with the prestigious Kent Medal in what he described as "a truly moving moment". The award is a rare accolade recognising outstanding service and commitment to KFRS and the wider community.
Beyond Kent he also held roles as part of the National Fire Chief's Council - Marine Firefighting Lead Officer, Road Safety Lead Officer, and Dementia Lead Officer - which allowed him to influence national policy and make a difference right across the country.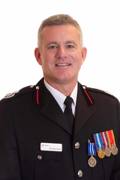 Vicky Richmond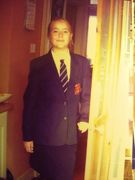 I was a student at St Georges from 2005 to 2010 (11 - 16 years old).
When I was 14 years old, I had no idea what career I wanted and so I knew that when we were asked to define our area of interest for work experience, that it was going to be an important decision. As a child I'd considered being an actress but the reality of stage fright and teenage awkwardness put a dampener on that idea. No one in my family had pursued higher education but I thrived on the pressure and challenge of continuous learning so I knew I wanted to do something that required additional studying. I wanted to do something to help others but also be a reliable employment. So, I immediately thought about being a doctor. But I am horrendously squeamish, even an episode of Holby City used to, and still does, make my stomach turn. At the time in the news there was a lot about the British forces being overseas, and so I considered a career in the army. On reflection alongside being squeamish, I also wasn't very sporty so perhaps the army was not a practical choice. None-the-less, I researched into the British Army careers website and whilst browsing, I saw the role of a pharmacist officer and wondered what that would entail. The job description mentioned having a masters degree with strong science backgrounds, being an expert on medicines, working with other healthcare professionals and improving patients care and wellbeing. Fortunately, when I picked pharmacy for my work experience, St George's were able to place me in a local independent community pharmacy for 2 weeks.
During those two weeks, I observed as people came into the pharmacy with all manner of ailments and how the knowledgeable healthcare assistant on the counter was able to give expert advice and recommend appropriate treatments. Then in the dispensary how the technicians prepared prescriptions and blister packs for care homes. I also spent time with the pharmacist observing how they tackled clinical, legal and ethical issues with medication, implementing expert scientific knowledge and ensuring the safe supply of medication. I found it inspiring and because of my interest, I was employed as a Saturday girl in the pharmacy immediately after the work experience.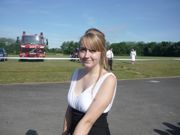 I left St Georges with 4A*s, 4As, 2Bs and distinction grade in Level 2 ICT (equivalent to 4 A*-A grades) at GCSE. I was awarded the Armstrong cup for best GCSE results in the year and had participated in a number of extra roles including prefect, form leader and member of student voice. Extra roles in the school were rewarding, they helped to shape my character by building my confidence and taught me how to balance studying with other demands. St George's always pushed me to achieve more than I thought I could, for example when I completed my math's GCSE early, I was offered to do A-level math's and when I had completed my English language GCSE, I was offered to do English literature as well. This taught me to keep motivated and seeking new opportunities. I attended a sixth form where I achieved an A* in biology, A* in psychology, A in chemistry and an A in general studies at A-Level, alongside a B in history and a B in critical thinking at AS level. In addition, I had gained 3 years of real-life experience in pharmacy working as a Saturday girl and this including a qualification allowing me to be a healthcare assistant.
Following sixth form, I was accepted into the number 1 university in the country for pharmacy, the University of Nottingham, to study a Master of Pharmacy degree. During my 4 year course, I trained in biology, chemistry, mathematics, pharmacology, law and ethics. I continued to broaden my understanding of what makes a pharmacist by undergoing multiple voluntary placements including with large chain community pharmacies, hospital pharmacies and shadowing pharmacy students in Port Elizabeth, South Africa. I spent my 2nd year of university living in Malaysia whilst working towards my degree and so to make the most of the opportunity, I traveled to 12 different countries in 10 months. I managed the universities art society, volunteered for St Johns ambulance and worked as a university and course ambassador. University taught me how to be an independent adult away from my family, friends and my hometown and to balance money, chores, social life and work, along with the pressure of a demanding degree. I graduated from the University of Nottingham in 2016 with a Master of Pharmacy degree with Honours in Pharmacy in the First Class.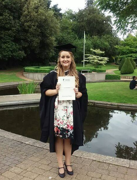 The final part to becoming a registered, fully qualified pharmacist is to work in practice for a year before completing a final exam. Having worked in community pharmacy for years, I applied to spend the training year in the competitive field of hospital instead. I gained employment in East Sussex where I rotated around wards of different specialties and also visited other sectors of pharmacy including prison pharmacies and shadowing pharmacists who work for the CCG (Clinical Commissioning group). I passed my qualifying exam and joined the register as a pharmacist in 2017.
During my year of training, I had got to know many other training pharmacists as I had taken on the role of South East trainee representative. I had heard of pharmacists applying to the major hospitals in London but had not considered this as an option for myself, being familiar with smaller hospitals and smaller towns. The night before the deadline, I applied on a whim, thinking what did I have to lose? I was interviewed and during the process we were asked whether anyone would be interested in taking part in a pilot scheme for Health Education England. I volunteered and was employed at a prestigious London mental health hospital for the 3-year programme. From 2017 to 2020 I completed a unique course, working in a variety of sectors of pharmacy in South East London, undergoing assessments, building a portfolio and acting as the representative for the pilot to feed back about how we could improve pharmacists training for the future. The final part of this programme was to become a non-medical prescriber which I was awarded in March 2021 from Kings College University. I now work as a senior specialist mental health pharmacist in London, delivering NHS services including vaccinating during the pandemic, supporting and educating professionals and patients on medication and I also contributing on multiple national boards for the reform of pharmacy training.
It has been 10+ years since I left St George's, but I still carry with me the school values, the memories, the education and the skills that helped to build me into the person I am today. To future pupils, I would say to take every challenge as it comes and accept every opportunity. Stay focused, ambitious and motivated and don't let a lack of self-belief or people's opinions around you limit your goals on what you want to achieve in life.
Billi Staite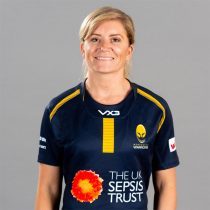 Billi left the school in 1999.
A Chief Royal Navy helicopter engineer and now in 3rd year of university training to be biomedical scientist (through the Navy). Her job was the electrical side of the helicopters, plus all the weapons. She did 4 tours of Afghan but also arctic survival in Norway and desert training in the US. Billi has played rugby for the Royal Navy and the women's premiership team, Worcester Warriors. She is now at Cheltenham Tigers and cycles for the Royal Navy.
She received a Commander Strategic Command Commendation in the New Year's Honours List in January 2022. She is now a Royal Navy Chief Petty Officer.
David Lee Stone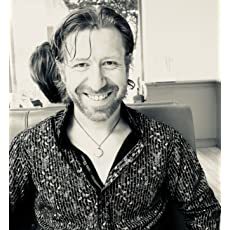 David Lee Stone was encouraged to write from a young age by Sir Terry Pratchett and debuted alongside his hero in the fantasy anthology, Knights of Madness, just after his 19th birthday. He is now a bestselling author of series fiction for children, teenagers and young adults.
His previous books include The Illmoor Chronicles, Undead Ed,Davey Swag and Gladiator Boy (written as David Grimstone) which have sold over a million copies worldwide and been translated into fifteen languages. Since 2013, he has written the comedy lifestyle blog 'Bloke Called Dave'. David's latest series is Outcasts and the final book in this trilogy, Destiny, came out in summer 2017. He is married with two children, lives in Ramsgate and occasionally has done background acting for TV shows like Black Mirror and Bodyguard.
"I loved St. George's and have great memories of my time there. The best bits for me were Mrs Peake's drama class and Mr Kirby's Friday Dungeons & Dragons club: I'd gladly come back and do them both NOW."
His new book "Too much Information" sold out on its first print run. It contains a lot of stories about his time at the school.